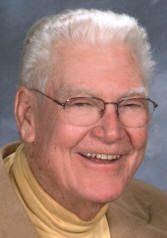 Tribute to Irv Hargrave
Sunday, August 2, 2009, at 5:30 — with his loving family surrounding him — he breathed his last breath. Four weeks ago, he placed his guitar on his chest while lying on his back. He strummed it and sang his favorite song, "Jamaica Farewell." In spite of the pain caused by cancer, he was cheery. Then, he slowly began to lose his energy and consciousness. Rosemarie and their sons and daughters took different shifts and cared for him in the Hargrave home. Those who observed this family in action said that his going couldn't have been more beautiful.
When one thinks about how Irv remained so close and so supportive during Richard Lapointe's wrongful incarceration these last 20 years . . . Well, it should leave all of us feeling amazement, humility and gratefulness.
Born: November 17, 1935
Died: August 02, 2009
Irvin Philip Henry Hargrave, 73, of Simsbury, beloved husband of 47 years to Rosemarie Kraus Hargrave, died Sunday (August 2, 2009) peacefully at home surrounded by his loving family, after a valiant seven-month battle with gastro-esophageal cancer. He was born November 17, 1935, in Glen Cove, NY, son of the late Irvin P.H. Hargrave, Sr. and Mary Grace (Delany) Hargrave. Irv grew up in Oyster Bay, Long Island, and lived in New York before moving to Simsbury in 1972. He attended St. Dominic High School in Oyster Bay, and received his BS in Social Science from Mount St. Mary's University in Emmitsburg, MD. He was employed for more than 40 years in the insurance field, a career he loved, and spent more than 30 years with General Reinsurance Corporation, in New York and Hartford, before retiring as Vice President in 1996.
Irv was an accomplished musician and played guitar and piano. He had a rich bass singing voice, and loved to perform. He cut a record with his best friend Joe Heinlein as a teenager, performing as "The Dutones," was a member of his college glee club, performed in musical theater as a young adult, and as a senior citizen, was a proud member of the Bloomfield Music Makers. His friends in the Music Makers brought great joy to his life for many years, but most especially in his final months.
He loved to bowl and play golf, and was an active member of the Men's Golf League of Simsbury and the Geritol Swingers, and shot two holes in one during his lifetime. An avid sports enthusiast, he followed the New York Yankees and the New York Giants. He was a passionate fan of UConn Huskies Basketball, in particular the Lady Huskies; he took great joy in watching "his girls" play, and rarely missed a game.
Irv was also dedicated to giving back to his community. He was a lifelong blood donor, and donated more than 20 gallons in his lifetime, and a longtime member and Treasurer of the Friends of Richard Lapointe. He traveled extensively as a member of the Friendship Force of Connecticut, was a volunteer reader for Connecticut Radio Information System (CRIS), and a member of Keep the Woods of Simsbury.
Irv will be remembered for his warm smile, his big heart, his generosity, his dedication to his family, and his willingness to lend a hand. His family and friends will miss him greatly.
In lieu of flowers, memorial donations may be sent to Richard Lapointe's tireless defense team, The Centurion Ministries, 221 Witherspoon Street, Princeton, NJ 08542.