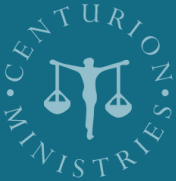 Centurion Ministries (CM) is a small investigative agency in Princeton New Jersey that works to free innocent people serving a life or death sentence for rape and/or murder they did not commit.  We have been working on behalf of the wrongly convicted since 1980.   To date we have freed 40 people.
When we commit to a case it is because after a thorough reading of the record we are convinced the person petitioning us is factually innocent of the crime they were convicted of.   We never commit to a case to determine if a claim of innocence is true.  We enter a case only if we believe our client is wholly innocent.  That said, we have been wrong a couple of times and each time we immediately dropped the case.  We have also dropped a couple of cases after losing confidence in the client's innocence while still investigating the case.   In Richard Lapointe's instance time has only, if possible, increased our belief in his absolute innocence.
When CM commits to a case we assume all costs relating to the investigation and freeing of the wrongly convicted client, including the hiring of an attorney and any experts.  We will also pay for any scientific testing needed.   In Richard's case we felt that because a fire had been started in the victim's house to hide the crime, we needed consult with an arson expert.   Because the victim was sexually assaulted we also have spent thousands of dollars DNA testing all manner of evidence to prove Richard innocent.  While Richard has been excluded in the testing, thus far none of the results have been on point enough to free him.
CM had been working in an advisory capacity to the Friends of Richard since the early 1990's.  CM became fully engaged in1999 when the Friends were preparing for Habeas hearing.   In 2000 CM hired Paul Casteleiro a Hoboken NJ based attorney who had worked with CM from our beginning.  CM has enjoyed many exonerations with Paul as the attorney and we are anticipating success for Richard as well.
The reason CM chose to work for Richard Lapointe over the many thousands of requests for help, had as much to do with the outrageousness of his arrest and prosecution as it did the Friend's devotion and steadfast care of Richard over the years.   We were touched by their unwavering dedication to this man none of them had known prior to his incarceration.  We could also see that the fight to free him was going to be a prolonged and expensive affair, one they could ill afford, and so we committed to Richard and the Friends.   And that commitment extends until he walks out of prison a free man.
Kate Germond Centurion Ministries 221 Witherspoon St. Princeton, NJ 08540 609.921.0334
September 28, 2007
http://www.centurionministries.org