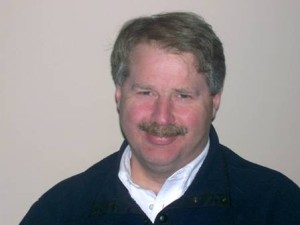 These articles will help you understand the history of the case. Check also our Links section. Check back soon for additional information.
Journal Inquirer 5 part series "Tainted Justice" By Alex Wood, published from Monday, January 9 through January 13, 1995.  This 5 part series is an extensive analysis of the Richard Lapointe murder case.
CHRONOLOGY OF THE RICHARD LAPOINTE CASE
Thanks to the Journal Inquirer and reporter Alex Wood for most of this timeline!
MARCH 8, 1987: Bernice Martin, 88, is raped, stabbed 11 times, and strangled. Her apartment in the Mayfair Gardens housing complex for the elderly on North Main Street in Manchester, Connecticut, is set on fire, and she is left inside to die. Richard Lapointe, who is married to Martin's granddaughter, discovers and reports the fire, and police interview him twice within 24 hours of the crime.
1987-89: Manchester police Detective Michael Ludlow is assigned to head the investigation of Martin's murder. He and other officers compile a list of 38 suspects, including Lapointe. The first suspect on the list is Frederick R. Merrill, a career criminal from Tolland, Connecticut, who was charged with raping a middle-aged woman in her home in South Windsor, Connecticut, a town that borders Manchester, three days after the Martin murder.
AUG. 11, 1988: Manchester police send evidence samples with blood and semen stains on them to Lifecodes Corp. in Valhalla, N.Y., for DNA testing.
AUG. 24, 1988: Lifecodes scientists tell Manchester police by letter that "an insufficient amount of high molecular weight human DNA was isolated" for analysis from each of the three evidence samples submitted.
MARCH 8, 1989: Following Ludlow's promotion to sergeant, the case is reassigned to Detective Paul R. Lombardo.
JUNE 8, 1989: Lombardo interviews Lapointe, who agrees to give him a saliva sample. Subsequent testing of the sample shows that Lapointe's blood type is A and that he secretes into other bodily fluids in detectable quantities the chemicals that determine blood type. Those characteristics are consistent with blood and semen left at Martin's apartment by her apparent killer.
JULY 4 AND 5, 1989: Lombardo, Detective Michael Morrissey, and Captain Joseph Brooks question Lapointe in shifts during 9-1/2 hours, from about 3:50 p.m. on July 4 to 1:21 a.m. the next day. While Lapointe is being questioned, Morrissey goes to Lapointe's home on Union Street in Manchester and interviews his wife, Karen, for two hours, from about 4:30 to 6:30 p.m. Richard Lapointe signs three confessions. He then is allowed to leave police headquarters and go home to his wife and 10-year-old son.
JULY 5, 1989: Lapointe goes to work as usual at his job as a dishwasher. Lombardo writes an affidavit seeking Lapointe's arrest, and Superior Court Judge Raymond R. Norko signs the arrest warrant. Lapointe is arrested at home after work. Unable to post $500,000 bond, he is placed in custody, where he has been ever since.
AUG. 23 and 25, 1989: A two-day preliminary hearing in Hartford Superior Court ends with Judge Harry Hammer finding there is sufficient evidence to try Lapointe for the murder.
DEC. 16, 1991 through FEB. 18, 1992: A hearing is held in Hartford Superior Court before Judge David M. Barry on Lapointe's motion to suppress his confessions.
MARCH 6, 1992: Judge Barry issues 42-page decision refusing to suppress the confessions.
MAY 6, 1992: After weeks of jury selection, testimony begins in Lapointe's trial, with Barry presiding. Lapointe is represented by public defenders Patrick Culligan and Christopher Cosgrove. The prosecutors are Rosita Creamer and Dennis O'Connor.
JUNE 30, 1992: The jury convicts Lapointe of capital felony murder and eight related charges.
JULY 2, 1992: A hearing begins on whether to sentence Lapointe to death.
JULY 29, 1992: The jury declines to sentence Lapointe to death.
SEPT. 8, 1992: Barry sentences Lapointe to life imprisonment without possibility of release, plus 60 years.
OCT. 26, 1992: Lapointe files notice with the state Supreme Court of his intent to appeal.
JULY 27, 1994: Transcripts of the lengthy trial and pretrial proceedings, necessary for consideration of the appeal, are completed.
JULY 5, 1996: The Connecticut Supreme Court makes public a decision affirming Lapointe's conviction by a 5-2 vote. The main issue in the appeal was whether it was proper for Judge Barry to let the jury hear about Lapointe's confessions, and the court majority holds that it was. Lapointe was represented in the appeal by New Haven lawyers John R. Williams and Norman A. Pattis. The court took the unusual step of hearing the appeal "en banc," meaning that all seven of its justices participated. The court assigns most cases to five-justice panels. Justice Robert J. Callahan writes the majority opinion, joined by Chief Justice Ellen Ash Peters and Justices David M. Borden, Flemming L. Norcott Jr., and Richard N. Palmer. The dissenting opinion is written by Justice Robert I. Berdon and joined by Justice Joette Katz. The legal citation for the decision is State v. Lapointe, 237 Conn. 694 (1996). It was "officially released" in the Connecticut Law Journal on July 16, 1996.
NOVEMBER 1996: The U.S. Supreme Court declines to hear an appeal of the Connecticut Supreme Court decision.
MAY 30, 1997: Lapointe files a petition for a writ of habeas corpus, seeking to have his conviction overturned, in Connecticut Superior Court in Hartford. He is represented by lawyer Henry Theodore Vogt of Simsbury, who specializes in commercial litigation but who has become interested in Lapointe's case. The petition alleges that Lapointe is "factually innocent," that his constitutional right to due process of law had been infringed, that prosecutors engaged in misconduct, and that the lawyers who represented him at trial and on appeal performed ineffectively.
JUNE 3, 1997: The court clerk's office returns the petition to Vogt with X's marked through the file stamps and a sticky note attached from Judge Trial Referee Thomas H. Corrigan, a semi-retired Superior Court judge. Corrigan says in the note that "no facts have been alleged which have not been previously considered, and no facts have been alleged which would make either trial or appellate counsel ineffective."
JUNE 6, 1997: Vogt re-files the petition, adding claims that Corrigan's action is improper. He says a court rule cited in Corrigan's sticky note "does not purport to give the court authority to consider the merits of a habeas corpus petition." He also argues that it is improper for a judge, so early in the case, "to purport to review the record" of earlier proceedings.
AUG. 5, 1997: In response to a motion filed by Vogt, Corrigan removes himself from the case, saying in a one-sentence written ruling that he has "a relationship which might give rise to a perception of interest." Corrigan doesn't say what that relationship is. But Vogt's motion had cited three possible relationships that might give Corrigan a conflict of interest, including evidence that he is the cousin of Lapointe's ex-wife, Karen Martin, and that he had been introduced to Richard Lapointe on at least one occasion before Richard married Karen. The motion also cites unconfirmed information that Corrigan may have represented Karen Martin's mother, Margaret Dana, when he was a lawyer in private practice.
OCT. 30, 1997: Judge Samuel Freed, who has taken over the case, says he will order new DNA testing of biological samples in the case. Prosecutor George Ferko Jr., representing the state, doesn't oppose Lapointe's motion for DNA testing.
JUNE 22, 1998: Vogt announces in court that he is "virtually certain" he won't have DNA evidence to present during the habeas corpus trial, explaining that the only thing the DNA testing has found is some of Bernice Martin's DNA on a pillowcase.
FEB. 10, 1999: Vogt announces in court that a notebook kept by Detective Lombardo, disclosed for the first time during the habeas case, includes what appears to be a draft version of Lapointe's second confession. The version in the notebook includes language, absent from the signed version, indicating that the attack on Bernice Martin occurred before the Lapointe family had dinner that day. But other evidence in the case indicated that Bernice Martin's daughter and son-in-law saw her alive outside her apartment at or after the time the Lapointes were sitting down to dinner in their condominium a few blocks away. Vogt says the draft confession "in and of itself mandates a new trial." He argues that the draft confession shows that Lapointe, under duress, admitted things that couldn't have happened.
MARCH 16, 1999: Vogt files a motion for summary judgment, arguing that the draft confession and other material in Lombardo's notebook require a new trial, without even the need for a hearing on the evidence.
APRIL 23, 1999: In opposing the motion for summary judgment, a lawyer for the state files an affidavit in which Lombardo denies having taken the notes that resemble the second confession during the four hours he interviewed Lapointe on July 4, 1989. Lombardo says the pages containing what appears to be a draft confession are "nonverbatim, rough notes and were intended to aid me in preparing the arrest warrant affidavit." The detective says he never intended to "adopt" the notes as his account of his interview with Lapointe, nor did Lapointe adopt them as his statement.
MAY 11, 1999: Judge Freed denies the motion for summary judgment, saying the factual disputes in the case require a hearing on the evidence.
NOV. 9, 1999: At Vogt's request, Freed orders a new round of scientific testing of a 1-inch-square section of Bernice Martin's bedspread that contains a semen stain. But ultimately the "GM/KM testing," a method of categorizing bodily fluids by inherited chemical characteristics, fails to produce results.
FEB. 23, 2000: The hearing on the evidence in the habeas case begins before Freed in Connecticut Superior Court in Hartford. The hearing will continue on scattered dates spanning several weeks.
MARCH 17, 2000: A rift among Lapointe's legal team becomes public. At the suggestion of supporters, Lapointe has signed a letter saying he wants to fire Vogt and replace him with Paul Casteleiro, a Hoboken, N.J., lawyer who has worked on a number of cases seeking post-conviction relief for people convicted of serious crimes. But, at Vogt's suggestion, Lapointe subsequently signed another letter saying he wanted to fire Casteleiro and keep Vogt as his lawyer. Vogt also fires several of Lapointe's supporters from the legal team, including Robert Perske, the longtime advocate for people with mental disabilities who founded the Friends of Richard Lapointe, and Centurion Ministries, a New Jersey-based organization that seeks freedom for people it believes to be innocent who have been convicted of crimes. Casteleiro has worked with Centurion Ministries in the past.
MAY 18, 2000: After Vogt has completed the presentation of evidence at the habeas hearing and submitted an 81-page brief, Judge Freed allows Lapointe to replace Vogt with Casteleiro and lawyer W. James Cousins of Wilton, Connecticut. The new lawyers have argued in court papers that Vogt has failed to make his case for a new trial and that they should be allowed to present additional evidence. But the judge makes clear that he won't re-open the hearing and take more evidence.
SEPT. 6, 2000: Freed issues a written decision denying Lapointe's habeas corpus petition.
JAN. 17, 2002: The Connecticut Appellate Court affirms Judge Freed's ruling, rebuffing an appeal filed by Casteleiro and Cousins that sought to have the case sent back to Superior Court for introduction of additional evidence. The decision, officially released in the Connecticut Law Journal on Jan. 22, 2002, is available here: http://www.jud.ct.gov/external/supapp/Cases/AROap/67ap126.pdf
AUG. 2, 2002: Casteleiro and Cousins file a second habeas corpus petition in Connecticut Superior Court in Hartford. It alleges that Vogt represented Lapointe ineffectively in the first habeas case and that Culligan and Cosgrove represented him ineffectively in the 1992 criminal trial. A central point in the new, 92-page petition is that the state suppressed evidence of the "burn time" of the fire in Bernice Martin's apartment, which Casteleiro and Cousins contend, would have supported Lapointe's alibi, his claim that Martin was murdered and her apartment set on fire while he was at home with his family a few blocks away.
2002-2007: Additional attempts at DNA testing during the second habeas case fail to produce definitive results. The focus at this point is on "mitochondrial DNA" testing of hairs found in Bernice Martin's apartment. Lapointe is excluded as the source of a pubic hair found on a shoe. Of three hairs found on Bernice Martin's bed, he can't be excluded as the contributor of one, even though he had been excluded as the source of all three by "microscopic hair comparison" evidence presented at his 1992 criminal trial. Even if Lapointe is the source of one of the hairs, it is hardly surprising in that he had been in Bernice Martin's apartment many times, including a family visit several hours before she was murdered.
JULY 2007: The second habeas case goes to trial before Judge Stanley T. Fuger Jr. in Connecticut Superior Court in Vernon. The trial lasts about a week and includes presentation of evidence only by Lapointe's lawyers, Casteleiro and Cousins. At the conclusion of Lapointe's case, the state's lawyers make a routine motion for judgment in their favor, and Fuger "takes it under advisement," putting off a day of evidence that the state is prepared to present.
AUG. 2, 2007: Fuger issues a written decision granting the state's motion and dismissing the second habeas corpus petition.
AUG. 10, 2007: Fuger grants Lapointe "certification," or approval, to appeal his decision.
OCTOBER 20, 2008: The Connecticut Appellate Court is scheduled to hear oral argument on the appeal. Its decision is likely to come several months later.
MARCH 25, 2009: Breaking news! Today the tide may have turned in Richard's case after 17 years. The Connecticut Appellate Court issued an opinion in Richard's appeal saying that Judge Fuger was wrong in dismissing Richard's claims of the suppression of exculpatory evidence and Vogt's & criminal trial counsel's ineffective assistance of counsel [failure to present an arson expert & failure to employ available evidence]. The case is being sent back to the trial court for a continuation of the trial but with a finding by the Appellate Court that we have established a prima facie case that the State suppressed exculpatory evidence and that there was ineffective assistance of counsel. Click here to find a copy of the opinion which can also be found on the judiciary's website, www.jud.ct.gov , then click on courts, appellate court, and advance release of opinions.
May 3, 2010: Habeas Corpus Hearing takes place May 3 to 7, 2010!
April 15, 2011: Judge Nazzaro denied Richard Lapointe's petition for habeas corpus. Now more time will pass before we can hope to bring Richard home. The decision is deeply flawed and infuriating, but the Friends of Richard Lapointe will not give up until justice is served and Richard is free.
May 18, 2012: A band of people known as the Friends of Richard Lapointe assembled at the Connecticut Appellate Court. Richard Lapointe is a man with a disability who confessed to a crime he did not commit. We watched his lawyers continue their struggle to get Richard a new trial.
October 1, 2012: On appeal, the petitioner claims that the court improperly rejected his actual innocence and ineffective assistance of counsel claims. We conclude that the court properly determined that the petitioner failed to prove his actual innocence claim, but we agree with the petitioner that the state's suppression of certain material evidence deprived him of a fair trial and that he was prejudiced by his prior habeas counsel's failure to pursue that issue at the first habeas proceeding. Accordingly, we reverse in part the judgment of the habeas court and order a new trial.
September 17, 2013: Last October, the state Appellate Court overturned Richard's convictions and ordered a new trial. Finally, his case is heard by the state Supreme Court.
March 31, 2015: The Connecticut Supreme Court has ordered a new trial for Richard Lapointe. In a 4-2 ruling, the court said that Lapointe was deprived of a fair trial because prosecutors failed to disclose notes by a police officer that may have supported an alibi defense.
April 10, 2015: Great News! After being imprisoned for 26 years, Richard Lapointe, 69, was been released on $250,000 bond, of which 10% needed to be paid. Richard's supporters were glad to pay the bond! His conditions of release is to abide by a curfew from 7 p.m. to 7 a.m. He must report his whereabouts to probation and not have contact with his family. The courtroom was packed with Richard's supporters! Once outside the courthouse, Richard wore a black tee shirt with the words "I didn't do it" across his chest. Later in a press conference, he stated that he was able to survive behind bars by thinking he would go home. "I'm going home, I'm going home." Richard Lapointe must return to court on May 4 and which time the prosecuters must report the status of their review of the evidence and witnesses. They are not sure if they will re-try the case. Richard is living with a young couple that volunteered to care for him until he is re-integrated into the community.
May 4, 2015: Hearing. Hartford Superior Court judge ruled that Richard Lapointe does not have to provide a new DNA sample as prosecutors review their case against the former Manchester man, who has maintained his innocence related to a murder conviction over 20 years ago. Citing the case's unique history, Judge Joan K. Alexander ruled against prosecutors trying to collect a new DNA sample from Lapointe, and ruled as well that he has a right to have his own DNA expert monitor any future testing of evidence by the state.
October 2, 2015: Connecticut will NOT retry Richard Lapointe! The prosecutors acknowledged that new DNA testing did NOT implicate Lapointe and they did not have the evidence to go forward with a new trial. Judge Joan Alexander then dismissed the case and told Lapointe he was free to leave.